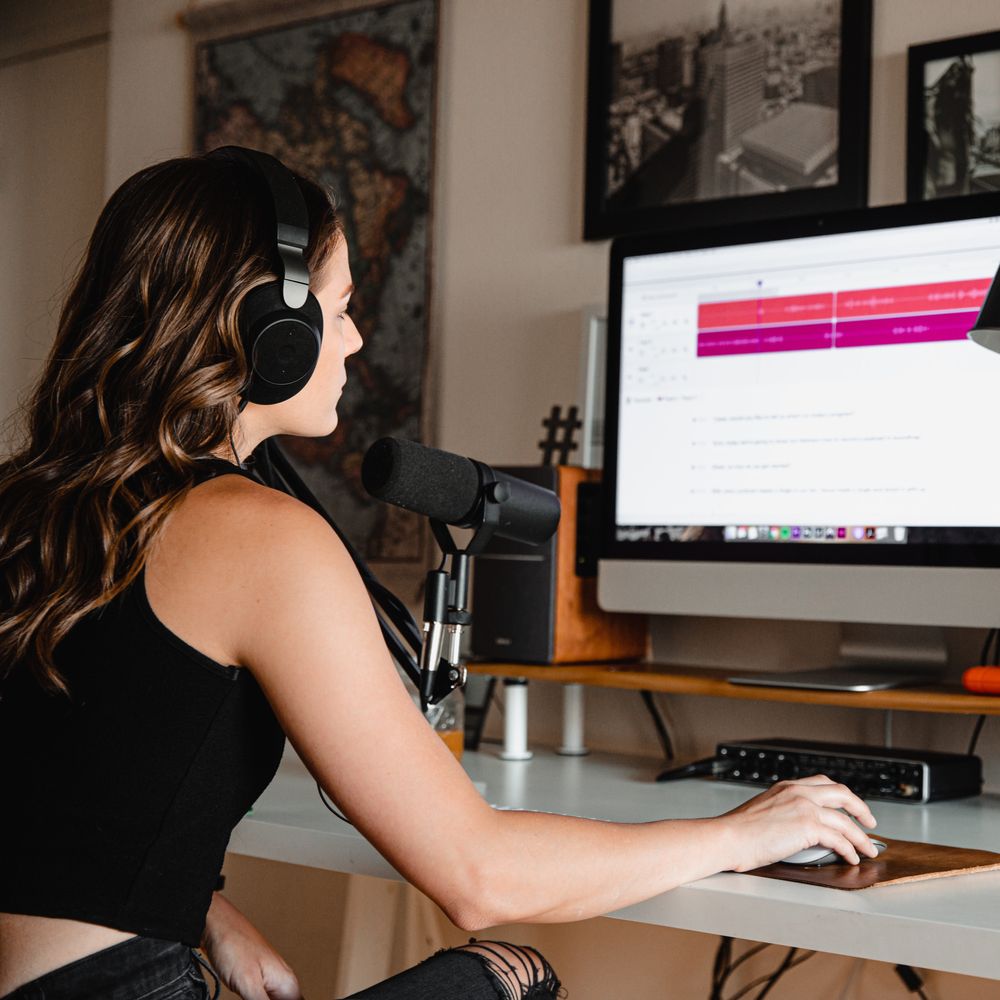 Got A Podcast? Looking to Launch a Show Soon?
I offer a range of podcast services including audio and video editing and post-production. I can also compose original music for your show and handle admin tasks such as scheduling to your hosting company and writing SEO-friendly copy and show notes. Contact me for more info using the form below.
Resources and Must-Haves for Podcasters
Simple and Professional  Podcast Recording with Riverside.fm 
If you are a DIY-er or you're looking for a way to capture high quality audio and video for your podcast I highly recommend Riverside.fm to all my clients. Easily record audio and video in studio quality, transcribe sessions, and edit your content in your very own virtual studio. 
Build a great website easily and quickly with Bandzoogle. 
Perfect for musicians and podcasters, Bandzoogle has templates and tools for websites, email lists, and subscriptions. 
Testimonials
"Lindsay McCargar helped me navigate the complex inter-weavings of putting together and launching a podcast. To say I couldn't have done it without her is a massive understatement. She showed me exactly what I needed to do, at a pace I could follow, and encouraged me along the way to persevere, have patience and trust my idea. The end product was EXACTLY what I had envisioned! Do yourself a favor and allow her talents to guide you too. " - A very satisfied customer, Akasha H.
"Lindsay has been absolutely amazing to work with. She helped take our podcast from its infancy stage when we didn't know what we were doing and turned it into an incredibly high-quality production. Lindsay's efforts have allowed us to be a true leader in our industry, it helped create multiple streams of revenue including organic leads and advertising revenue, and have a steady stream of people who want to be guests on our podcast. As talented as Lindsay is, she is an even better person. She is fantastic to work with, she is trustworthy, and always delivers even when I am behind getting things to her. I can't imagine a better person to work with!" - Tim P.
"Working with Lindsay was a wonderful experience. She is very knowledgeable, passionate, and dedicated to her craft. I came to her as a podcast newbie and she was a wonderful support to have in the process. She took all of my ideas and preferences and created a perfect intro and outro for my podcast and also helped me make a beautiful podcast graphic. She was very helpful all throughout the process and made wonderful suggestions. I highly recommend working with her." - Tasha T.